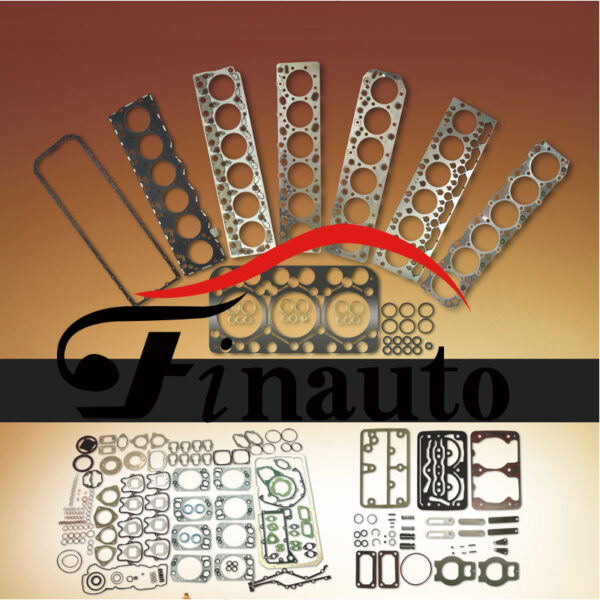 CYLINDER HEAD GASKET&SEAL
Description
We are your reliable and professional supplier and partner in China. We can be your agent in China. We are also providing the other auto parts, truck parts, motorcycles parts, bicycle parts and their accessories,
Auto Parts
Electrical Parts,
Starter, Alternator, Regulator, Relay, Solenoid, Rectifier, Rotor, Armature, Stator, Ignition Coil, Ignition Module, Ignition Switch, Wiper Motor,
Brake Parts,
Brake Pads, Brake Disc, Brake Shoe, Brake Drum, Brake Master Cylinder, Brake Wheel Cylinder, Brake Caliper, Brake Cable,
Transmission Parts,
Starter drive, C.V. Joint, C.V. Boot, Driveshaft, Wheel hub, Universal Joint, Clutch Master Cylinder, Clutch Slave Cylinder,
Engine Parts,
Cylinder Head, Oil Pump, Crankshaft, Pulley, Fuel Pump, Turbocharger, EGR Valve, Throttle Body, Water Pump,
Suspension&Steering Parts,
Shock Absorber, Power Steering Pump, Rock Arm, Tie Rod End, Ball Joint, Rack End, Stabilizer Link, Control Arm,
Cooling&Heating Parts,
Radiator, Condenser, Water Pump, Expansion Tank, Fan, Air conditioning compressor
Filters&Sensors,
Oil Filter, Cabin Filter, Air Filter, Fuel Filter, Brake Sensor, Oxygen Sensor, Wheel Speed Sensor
Body Parts,
Lamps, Bumpers, Door Handle, Grilles, Window Regulator,
Motorcycle Parts and Bicycle Parts
Yatch Parts
Auto Accessories
Sound Antennas Phone accessories,
Multipurpose pocket, Twinkle lighting decorative antenna, Antennas, Mobile phone holder,
Interior Accessories,
Door lock, Gear shift knob, Steering wheel, Steering wheel cover, Shoulder pads, Wheel steering knob, Antislip pedal cover, Auto clip board, Thermometer,Car fan, Sunshade, spring, Gear lever, Head pillow, Nylon ties, Plastic clip, Car mat,Car steering wheel cover, Car cushion.
Exterior Accessories,
Door guard, Lighting door sill cover, Car door edge protector, Adhesive air flow imitation,Aluminium sport mesh, Mirror, Vent pipe, Car sticker,
Car Care,
Silicone brush, Ice scraper, Car vacuum cleaner, Leather chamois glove, Car cover, Boot cover,Snow chains, Synthetic leather, Chamois leather, Abrasive sponge,.
Emergency Accessories,
Scissor jack, Hydraulic bottle jack, Engine stand, Warning vest, Reflecting belt,Warning triangle, Small size gasoline filter, Battery tester, Fire extinguisher, Steel tow rope,Funnel, Pump series, Gas cap,filter remover chain, Wrench, Spanner
Electrical Accessories,
Cigarette lighter set, Phase socket, Universal lighter plug, Sockets, Battery terminal, Booster cable, Electric cable, Fuses, Light bulb, Halogen bulbs, Lamp white, Fog light,Working light, Battery charger, Horn, Auto kettle.
Wheel Accessories,
Air caps, Wheel lock-nut, Hub caps, Digital tire pressure gauge, Air compressor, Inner tube,
Roof Accessories,
Elastic ropes, Elastic cord, Ratchet tie down strap, Luggage elastic strap, roof bike carrier
Others,
Wiper blade, Steering wheel lock, Disk brake lock, Chain lock for bike, Bottle cup, Double side tape, Gasket maker, Key holder, Air blow gun, Wrench set, Tire repair kit,Snow remover, Barbeque accessories.
Motorcycle Accessories and Bicycle Accessories
Yatch Accessories
If you are interested in our products, please kindly send their detailed information (Item name, product number, product description and quantity) to us. We will reply you in our first time!
If you haven't found your required products from our website and catalog, please kindly send their detailed information (Item name, product number, product description and quantity) to us, too. We will find them and reply to you in our first time!